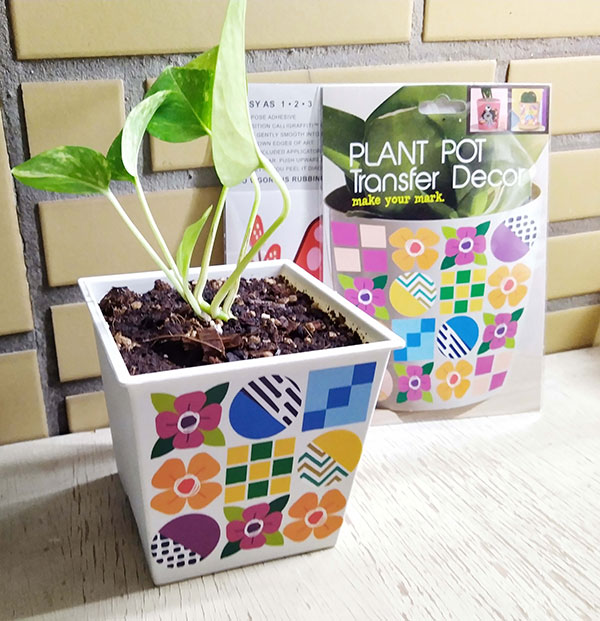 EASY, FAST
RUB-ON APPLICATION
FOR PLANT POT!
EASY AS 1 • 2 • 3
1. EXPOSE ADHESIVE.
2. POSITION CALLIGRAFFITI™ ON A CLEAN SURFACE
AND GENTLY SMOOTH INTO PLACE.
3. TIP DOWN EDGES OF ART:
USE INCLUDED APPLICATOR OR CORNER OF CREDIT CARD
OR SIMILAR. PUSH UPWARDS THROUGH THE CLEAR VINYL
SHEET AS YOU PEEL IT DIAGONALLY DOWNWARDS.
NO VIGOROUS RUBBING REQUIRED.